BoraBora

Social media marketing
Best & Cheapest SMM Panel
Resellers' #1 Destination for SMM Services
We have everything you need to run successful social media accounts.
This services 100% working since 2015.
Professional SMM Service with no limits - you can use SMM BoraBora for any type of social network: Instagram, Twitter, Facebook, Tiktok, and SEO Traffic
Cheapest & Best SMM Services In India, Pakistan and the USA
Get in on the action with BoraBora. We provide hundreds of thousands of followers and likes for your service or product.
We provide the fastest & Cheapest SMM Panel services on the Internet. offer Facebook Campaigns, Twitter Marketing, Social Media and more..
Give your business a new height following these 4 easy steps.
First of all, please register a panel account and log in.
Add funds to your account via a payment method you want.
Place orders and get ready to see your business gain more popularity.
This is all you have to do! We will inform you once your order is complete.
Increase followers, Likes and Views on Instagram, Twitter, Tik Tok, YouTube, Facebook, etc...
SMM BoraBora lets you become more popular on the internet. Get more followers, Likes and Views on YouTube, Instagram, Tik Tok and Facebook.
Making Profits with Best SMM Panel for resellers
Want to earn money? Bring friends and earn up to 10% of their spend for life. We are a fully automated bulk SMM panel with big daily payouts. Start earning today!
Do you want to make profits and dominate your competitors? SMM Panel can help you do just that. Our clients are in all countries, so you can ensure that your services are available to people in every corner of the world. Plus, our friendly customer service team is available 24/7 to help you with whatever you need.
What is social media marketing?
Social media marketing (SMM) is a form of internet marketing that uses social media apps as a marketing tool.
These social media platforms enable brands to connect with their audience to:
build a brand.
increase sales.
drive traffic to a website.
build a community of followers to share and engage with content.
Our staff picked some of the most asked questions about SMM panels and replied to them.
What is the Child Panel?
Child Panel is an inexpensive that helps the resellers get more engagement, growth and sales from their advertising efforts.
** You need Only a Domain
** 25$ for Monthly Hosting and Script Rent
** You have to Add fund To Buy SMM Services
** There are no affiliate Page In Child SMM Panel
How do you increase Instagram Followers?
You'll find the best SMM help and advice on how to grow your Instagram, Twitter and Facebook followers.
SMM BoraBora is known for its high quality increase instagram followers services.
* [ High Quality ]
* [ 30 Days Auto Refill ]
* [ Real Account ]
Which Is The Best SMM Panel Provider?
SMM BoraBora is the place to be if you're a social media professional and want to find the best & cheapest SMM panel.
Best SMM Panel Provider In India, Pakistan and the USA. Enjoy Discount Offers Now.
best SMM Panel For Facebook, Twitter, Youtube, Instagram, Tiktok.
How do you get real TikTok Followers fast?
When you need to get real TikTok followers, BoraBora can help. Our competitive pricing and extensive selection of packages mean that no matter what you're looking for, we have all the tools and resources you'll ever need.
Get real TikTok followers fast with BoraBora! All you have to do is follow the steps and our Team will do the rest.
How can I get 1000 followers fast?
If you want to acquire followers onInstagram, Twitter, and Facebook fast, our service allows the acquisition of 1,000 followers. Satisfaction guaranteed.
Buy 1000 Instagram followers, YouTube subscribers, Facebook likes or Twitter followers from BoraBora. Buy followers and get started to build your brand today!
Are Follower Increase services safe?
SMM BoraBora is Safe- 100%! Your accounts won't get banned, even with automation and recurrent payments.
You can start to increase Instagram followers, YouTube subscribers, FaceBook likes and Twitter retweets safely.
How is the Drip-feed feature used?
Drip-feed is a powerful tool that helps imitate the natural growth of your accounts. Let's imagine you want 2000 likes on your post. It's possible to either get them right away or gradually: for example, 200 likes/day during 10 days.
What is SMM panel?
SMM Panel is a social media marketing panel and SEO service that is reasonably priced so that people can buy social media services such as Instagram, TikTok, Twitter or Facebook followers.
When it comes to choosing an SMM panel, it's important to pick one that not only offers affordable services but also delivers quality results. This is where SMM BoraBora stands out from the rest. With a team of experienced professionals and access to top-notch tools, we are able to provide our clients with social media marketing services that guarantee traction, engagement, and growth.
Whether you're a reseller based in India, Pakistan or which country, our platform has got you covered. From increase Facebook followers / Likes and increase instagram followers / likes and increase YouTube views / subscribers and increase Tiktok followers / views - we offer a diverse range of packages designed to meet your specific needs.
Moreover, at SMM BoraBora we prioritize customer satisfaction above all else. Our support team is available 24/7 via live chat/email ticket system to answer any questions or concerns you may have.
So why choose us? Simply put: because we strive for excellence in everything that we do. We take pride in helping our clients achieve their social media goals quickly and efficiently while staying within budget. So what are you waiting for? Join us today and let's take your digital presence to the next level.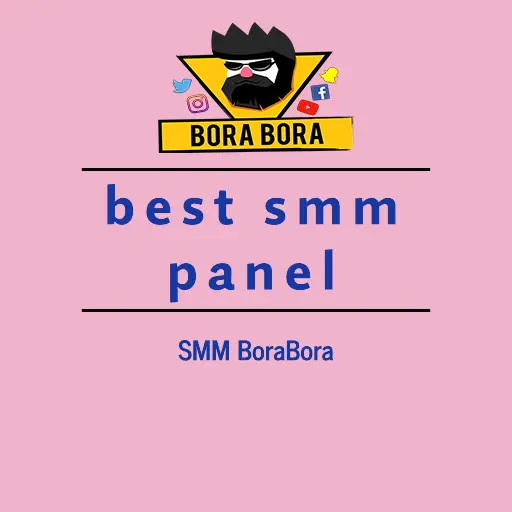 The Best SMM Panel Services Provider For Resellers
Are you tired of searching high and low for the best smm panel? Look no further! Our platform boasts a variety of features that make us stand out from the rest. With our user-friendly interface, you can easily manage all your social media accounts in one place. Whether it's Instagram likes or Twitter retweets, our advanced algorithms ensure prompt delivery and maximum engagement with your audience. We take pride in offering competitive pricing without sacrificing quality – our 24/7 customer support team is always available to assist you with any questions or concerns.
Start with us now Register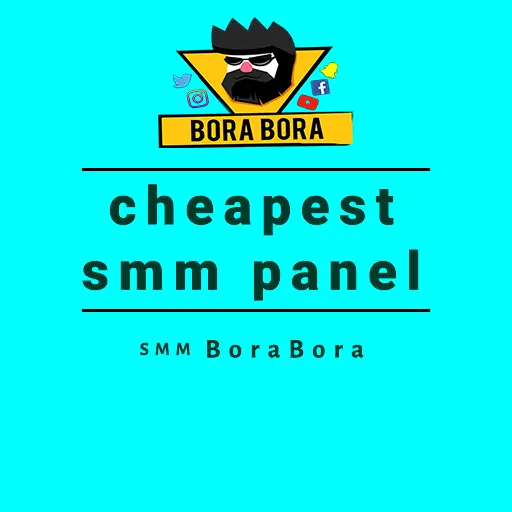 Cheapest SMM Services from BoraBora
Are you looking for the cheapest smm panel? Look no further! Our platform offers unbeatable prices for all your social media marketing needs. We understand that building a strong online presence can be expensive, that's why we've made it our mission to provide affordable solutions without compromising on quality. With our cheap rates and exceptional service, you'll be able to increase engagement, followers, and overall growth within your target audience. From Instagram likes to TikTok views, we've got everything covered at the lowest prices on the market. Trust us to help elevate your brand with our budget-friendly packages and reliable support team – start using the cheapest smm panel today.
Check the prices of our services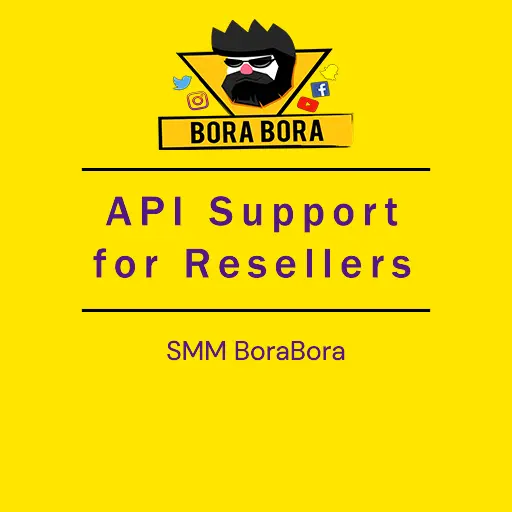 Social Media Management for Resellers
Welcome to our revolutionary SMM Panel with advanced API Support for Resellers. Our platform is designed to cater to resellers' needs, and we understand that one of the primary concerns of a reseller is automation. That's why we have developed an API system that will streamline your workflow and enable you to scale up your business seamlessly. With our cutting-edge technology, you can integrate our SMM services into your website or application effortlessly thanks to the well-documented APIs available on our panel. Our support team is always available round the clock and ready to guide you through any technical challenges you may encounter while integrating our APIs into your system.
Get API integration with BoraBora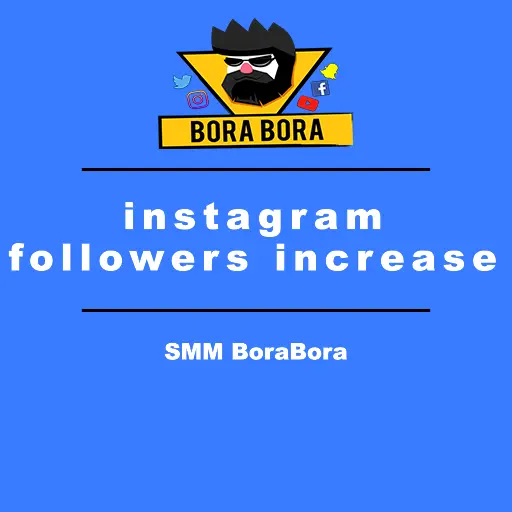 Increase Followers, Likes and Views on Instagram
Are you tired of having a stagnant Instagram account with little to no engagement? Fret not, for the solution is simple: increase your Instagram followers! With an increased number of followers, your posts will reach a wider audience and gain more likes and comments. Not to mention, it will also establish credibility and make you appear more influential in the eyes of potential collaborators or sponsors. But how does one go about increasing their followers? Firstly, ensure that your content speaks to your target audience and stays consistent with your brand aesthetic. Utilize relevant hashtags to get discovered by new users, engage with other accounts through likes and comments, and consider running paid promotions or collaborations with popular influencers within your niche.
You can order Instagram followers services easily. join us